The official e-mail news source of Mepps® and Mister Twister®
Mepps June Web Special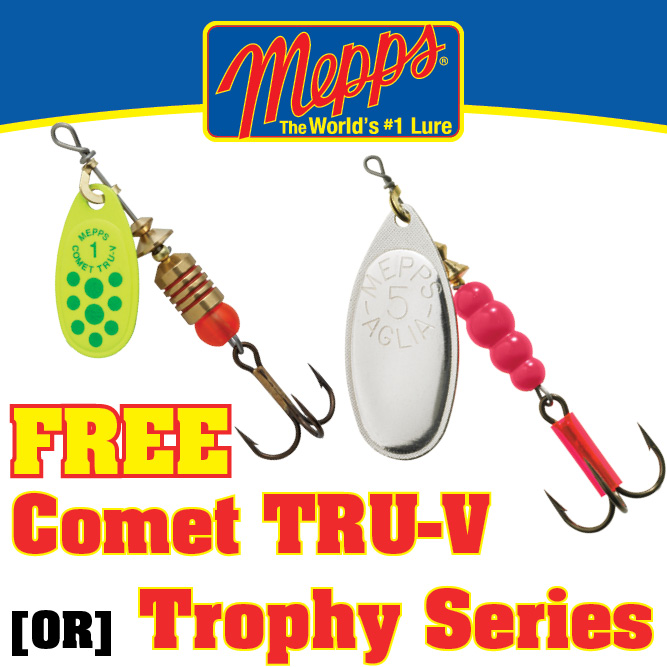 Spend $30 on Mepps.com and receive your choice of a FREE Comet Tru-V [or] a FREE Trophy Series spinner. Your choice of color, size and hook style with either selection.

Mister Twister June Web Special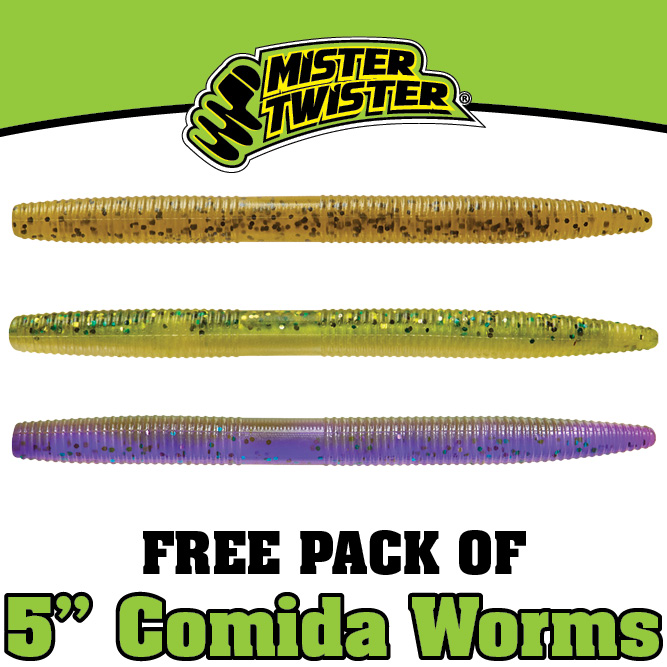 Spend $40 on Mistertwister.com and receive a FREE PACK of 5″ Comida worms. Your choice of color.

Inland Trout Tips & Tactics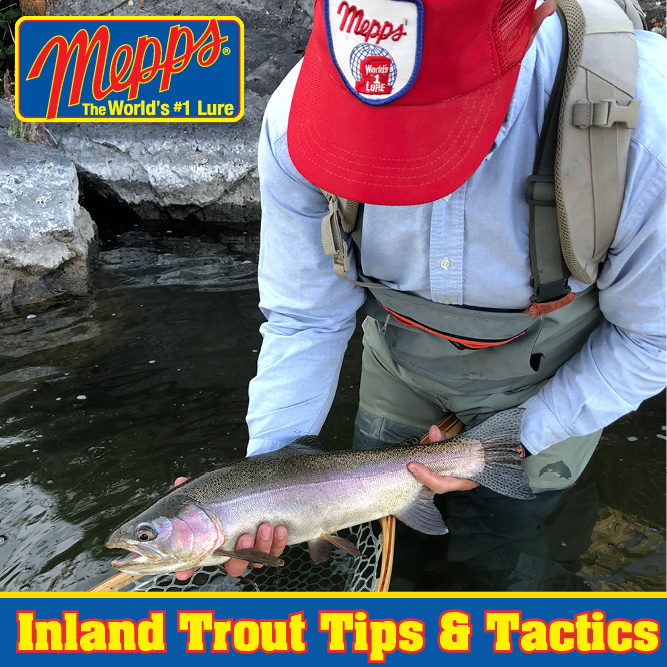 If you are fishing a small creek for Brookies, small spinners will typically bring home the bacon. Whereas, if you are going to target Giant Brown Trout from a Great Lakes Tributary, a double bladed spinner or heavy spoon may just be the moneymaker as you're now able to get down to their depth through the thicker current. Simply said, understand the body of water that you are venturing to. Check out the article for more Tips & Tactics for inland trout that will be sure to put you on the hot bite!

YouTube Video:
How To Fish The Comida Worm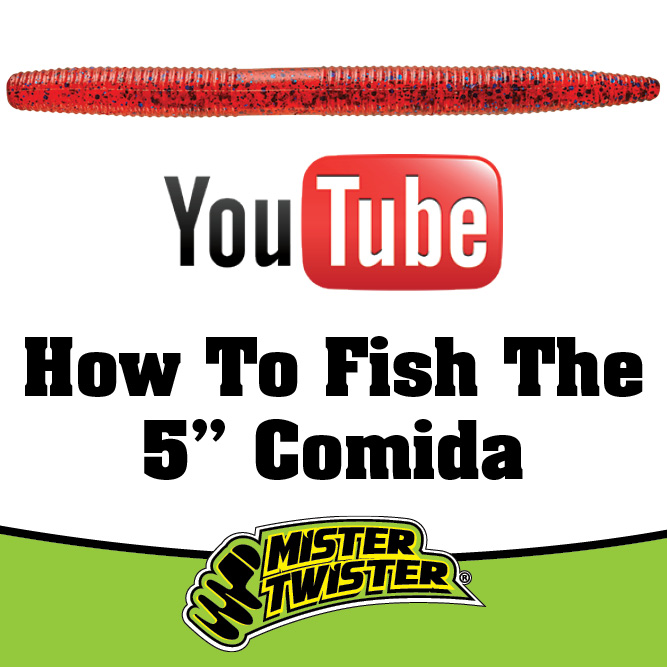 The Comida is a soft plastic stickbait that quickly made a name for itself because of its ability to catch bass in many different situations. The 5″ stick-shaped bait can be fished shallow or deep and rigged many different ways. Twister Team Member, Mike Cork shows how to use the durable Comida on a Wacky Rig Set-up and a couple different rigging options using the Texas Rig technique.

Mepps Premium Lures –
Your Logo On Our Mepps Lures!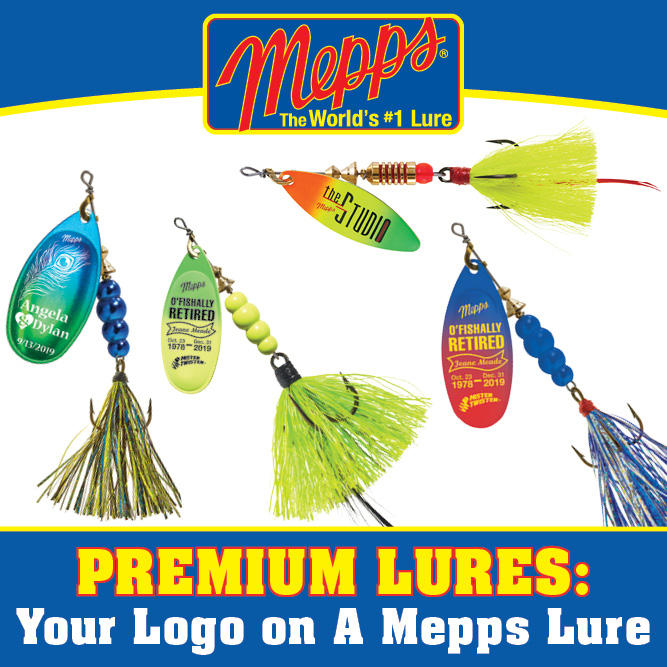 Put the power of a Mepps Premium lure to work for you! Whether it is for a wedding, birthday or you want your company's logo on a Mepps signature lure, we got you covered! Our in-house graphics department will help you convert your logo into a one-of-a-kind Mepps fully functional lure!

Jig Spinners –
Add Some Flash To Your Soft Plastics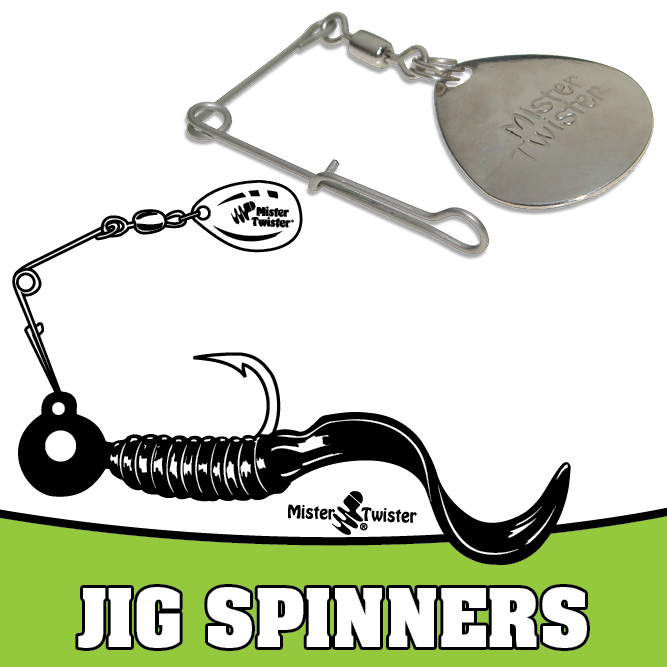 Jig Spinners are offered in sizes #0, #1, & #2 which allows them to be used with soft plastic lures in most sizes. Whether you are fishing for bass, bluegill or crappie you can add some extra flash to your bait for those days where the soft plastics alone aren't generating any bites.

Mepps Clothing and Accessories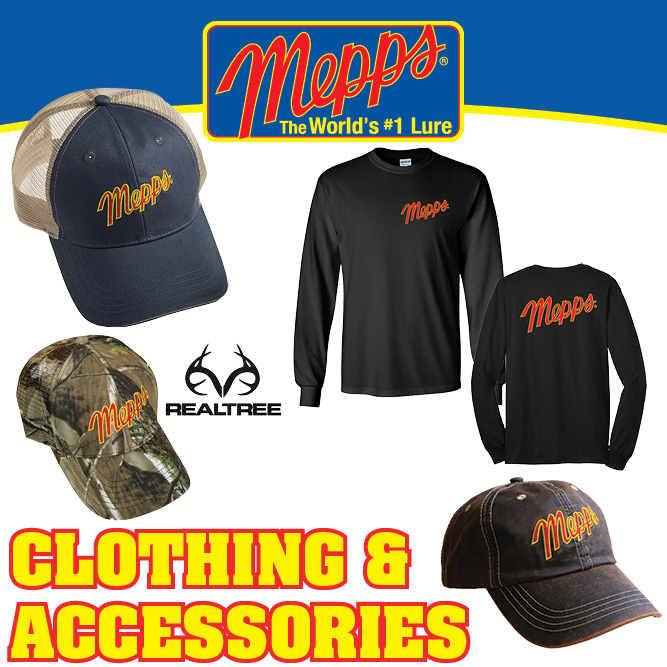 Does your dad love using his trusty Mepps lures? How about getting him some Mepps apparel, decals or a Mepps gift certificate for Father's Day on June 21, 2020? Options include long and short sleeve T-shirts, hoodie sweatshirts, a navy fleece, a number of caps to choose from. Mepps wishes all dad's a great Father's Day full of memories with the ones they love fishing with the most!

Filleting Fish with Mister Twister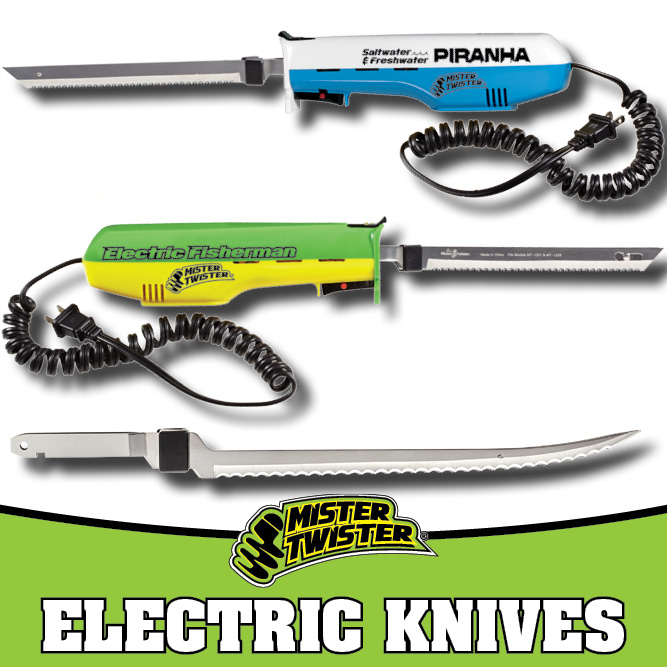 Love eating fish but hate filleting them? We got you covered! Check out our selection of electric knives and replacement blades. The 8″ Max Flex Blade is our most amazing blade for many reasons. It has extreme grade stainless steel and sharpness, meat doesn't gum up between the blades and it's great for either freshwater or saltwater fish! Not only do both of our electric fillet knives work GREAT for fish fillets, but they are also the go-to choice for BBQ competition teams!

Find us on your favorite social network!

Sheldons', Inc. 626 Center St., Antigo, WI 54409-2496