Press Release   Press Release
 To:           Area Media       
From:        The Manitowoc Unit – Manitowoc County
                Fish & Game Protective Association
Subject: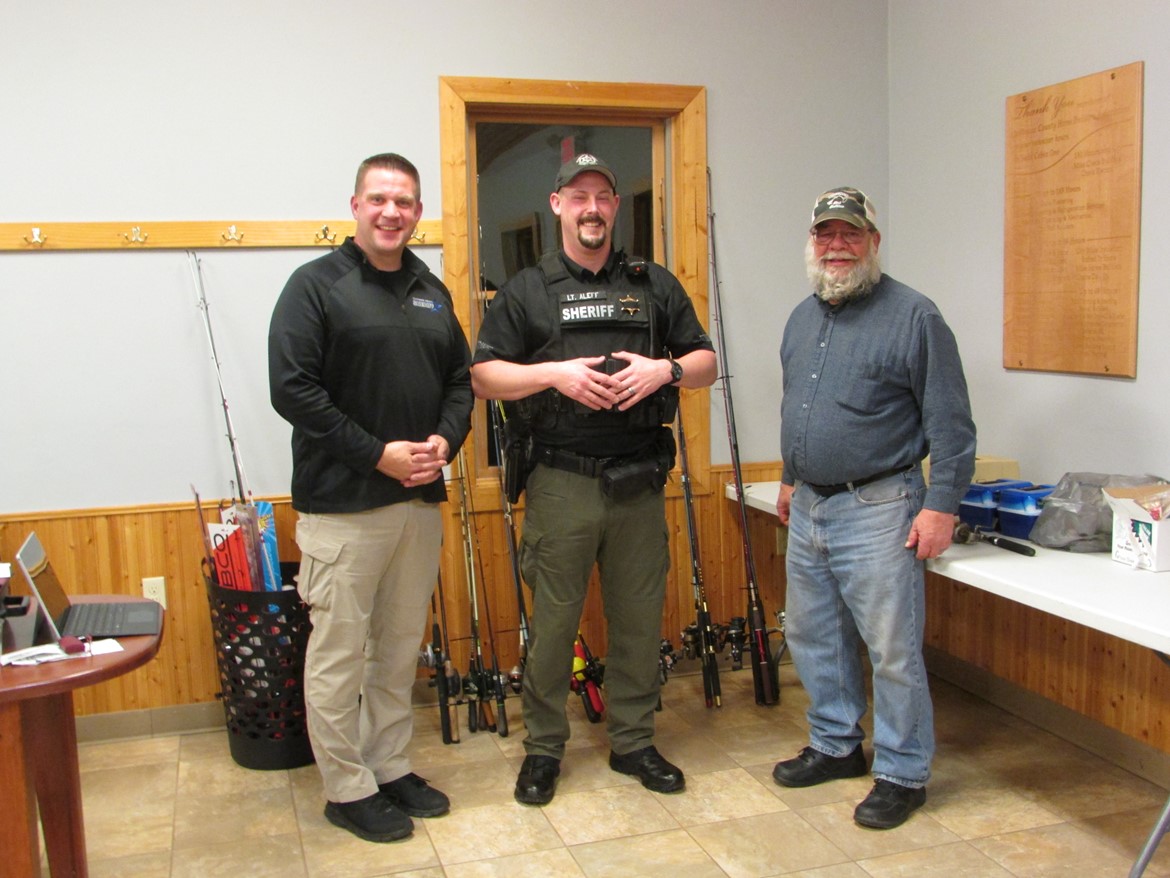 The Manitowoc Unit of Fish & Game at their February meeting hosted Sheriff Dan Hartwig to give an update for the sheriff's department and local activities.  Lieutenant Travis Aleff, coordinator of the Cops and Bobbers program also attended the meeting. The Manitowoc Unit has been asking members to bring in new or used fishing equipment for program which helps connect youth with the Sheriff's department through fishing programs. Terry Busse, a certified rod builder updated all used equipment.
Over 40 new and used rods and a variety of tackle and supplies were donated by the membership and given to the Cops & Bobbers program along with a cash donation.  Total value of the donation was over $500.  The Manitowoc Unit thanked the department for their efforts to connect to youth in the community through outdoor activities and unit President, Terry Busse indicated there may be other ways the unit can partner and support the program.
Manitowoc Fish & Game works to promote and protect the rights and resources of sporting men and women in the county through a variety of projects and education programming.  It supports youth programs to get young people involved in the outdoors. It is one of 25 clubs that work together as part of the Manitowoc County Fish & Game Protective Association.  The group celebrates 115 years of community service in 2023.  More information is available on the website.
Website:  www.mantyfg.org
or Contact Anne Busse – Unit Vice President at twasinc@tm.net