Slow Cooker Venison and Cabbage Stew Recipe
This Venison and Cabbage Stew Recipe is meaty, easy to make in a slow cooker, and exactly what you'll want to come home to on a chilly weeknight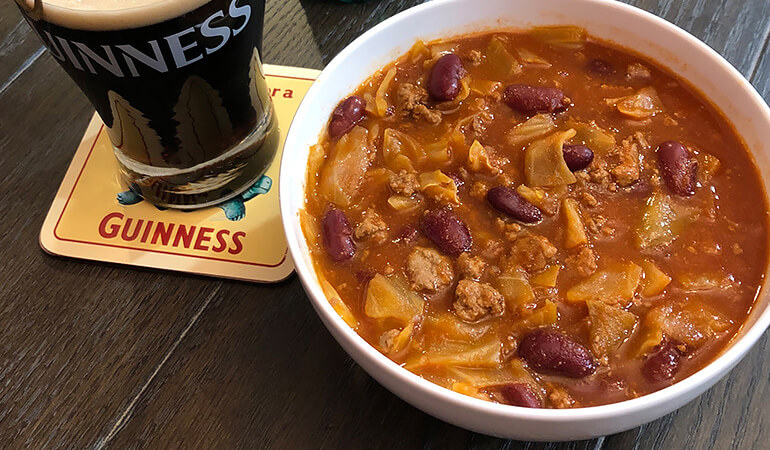 Print RecipeNothing quite hits the spot on a cold night better than a bowl of hot soup or stew, and this venison recipe delivers! The best part about this Venison and Cabbage Stew Recipe is that you can turn out a delicious, home-cooked meal without having to spend too much time in the kitchen. Your family will love how comforting the venison stew is and you'll appreciate how simple it is to throw together.
You can make this recipe even easier by preparing some of the ingredients ahead of time. Chop the onion and cabbage; cook the ground venison. Store each ingredient in the refrigerator (up to 2-3 days) and pull them out when you're ready to make the stew. I highly recommend doing this and cooking the stew at camp – it tastes even better around a campfire!
If you have cooked ground venison in your freezer, you can use that too. Simply crumble the frozen cooked venison into the slow cooker with the rest of the ingredients. I cook and freeze large batches of ground venison for recipes just like this one.
Venison and Cabbage Stew Recipe
Serves: 4-6
Prep time: 10 minutes
Cook time: 4 to 8 hours
Ingredients:
1 pound ground venison
2 tablespoons vegetable oil
½ a white onion, chopped
1 small to medium green cabbage, chopped
4 cups beef or wild game broth
2 cans red kidney beans (with liquid)
1 (15-ounce) can tomato sauce
1 (6-ounce) can tomato paste
2 teaspoons ground cumin
Salt and pepper to taste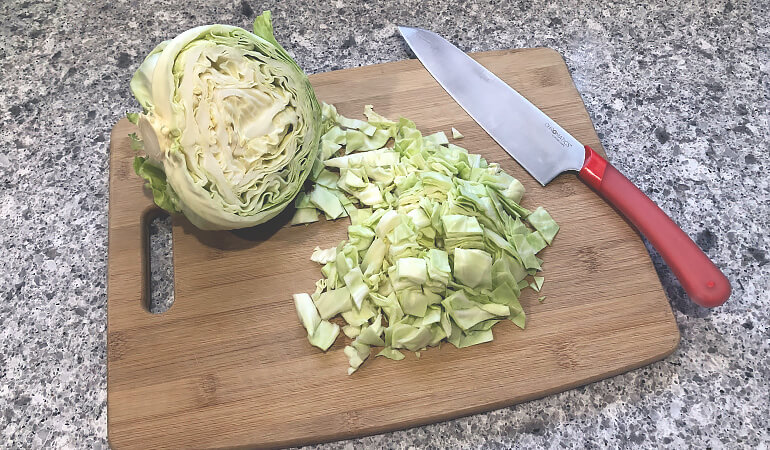 Directions:
Heat a couple tablespoons of vegetable oil in a skillet over medium-high heat. Add ground venison and cook until browned, using a wooden spoon to break up the meat so it cooks evenly.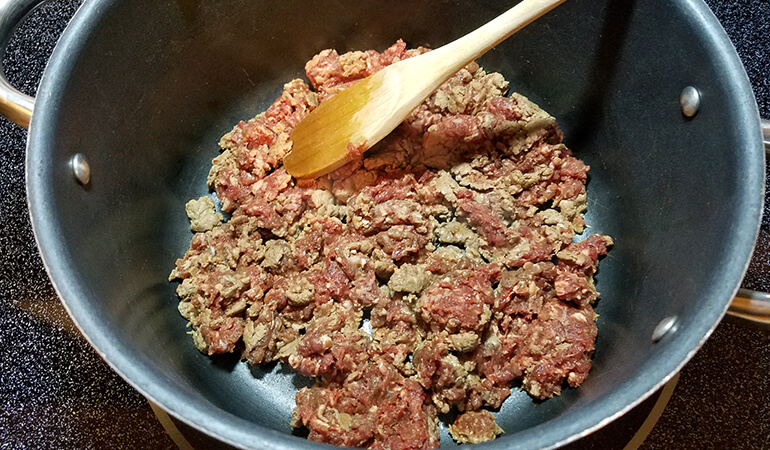 Transfer the cooked ground venison to a slow cooker; add the onion, cabbage, broth, kidney beans (including the liquid from the cans), tomato sauce, tomato paste, and cumin. Stir all ingredients in slow cooker to combine.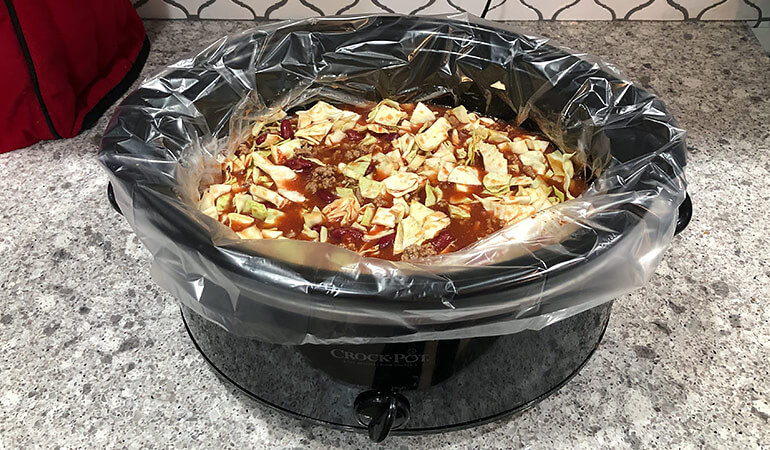 Cover slow cooker and cook on high for 4-6 hours, or low for 6-8 hours.
Stir Venison and Cabbage Stew in slow cooker and serve hot in a bowl. Pair stew with a frothy stout or porter beer.