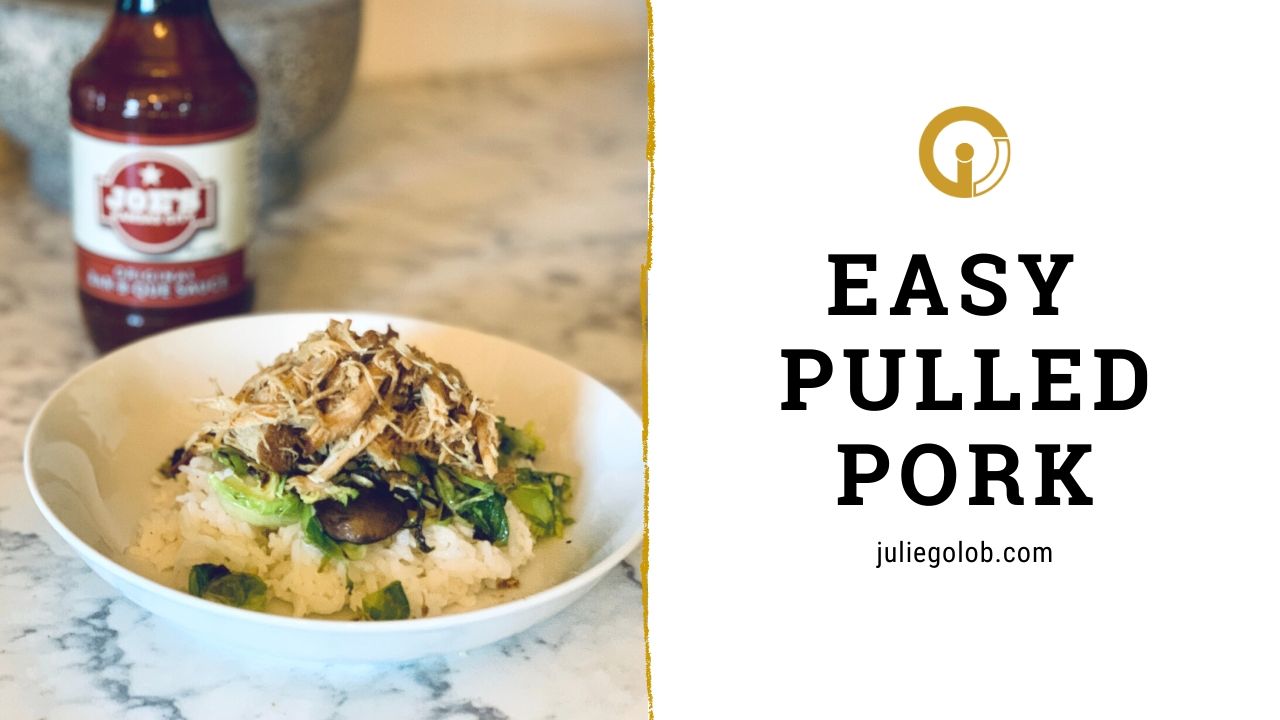 Social distancing or self-isolation? We're on the latter side of the spectrum right now due to concerns for our family's health and safety. That means a lot of home-cooked meals and a lot of precautions. One thing we miss already, Kansas City barbeque!
KC BBQ is pretty special. Though there are many excellent establishments to choose from throughout the city and surrounding area. Two of our recent favorite joints are Joe's of Kansas City and Q-39.
The original Joe's Kansas City BBQ, is classic. Born out of a gas station in Kansas City it boasts world-famous ribs and Z-man sandwich that consists of a choice of meat, smoked provolone cheese, topped with two crispy onion rings, on a toasted Kaiser roll. Our favorite is the brisket. It's tender and flavorful with just the right amount of smokiness and tang.
Q39 is barbeque taken to another level. They call it chef-driven barbeque and this is most evident in the side dishes. From the apples in the coleslaw to the savory bean cassoulet, I appreciate the fine details that add special touches to each dish. The burnt ends sell out lightning fast, the brisket is quite lovely, but how Q39 does pork is downright magical. From the fall-apart ribs to the pork belly sandwich with bacon-onion marmalade, my mouth waters just thinking about them!
Many restaurants are offering takeout during the pandemic so if you do have a hankering for things like barbeque, you can still indulge. Our precautions make it so that's just not possible for us right now. To satisfy the senses, this week I made pulled pork from a loin roast.
I thought I'd share the recipe here and it's ridiculously easy. I realize not everyone may have all the ingredients, and if you don't have pork you can always substitute chicken or a venison roast. No seasoning? Salt and pepper will work great. Vegetable, canola or coconut oil are great substitutes for avocado oil. You can use any liquid to deglaze — wine, beer, bourbon, and even water. The liquid smoke gives it that bbq taste and scent. If you don't have that either, don't sweat it. Here's what I used:
Easy Slow Cooked Pulled Pork
pork roast
1/2 t. house seasoning
avocado oil
shot of whiskey
1/3 cup water
4 dashes of liquid smoke
First, pat the meat dry and season it well. As I mentioned above, I thawed a pork roast. I used a house seasoning blend by my chef friend Clare Reding Stokes. It's similar to Old Bay or the salt blend used on french fries in steak houses. If your seasoning has salt, I suggest using about half a teaspoon for a roast. If your seasoning doesn't have salt, you may want to add a good pinch or solid sprinkle.
Pour enough oil to lightly coat a skillet or dutch oven large enough to hold all your meat. Place it on the stove at medium-high heat. Once the oil is shimmering, add your protein and sear on all sides. Make sure you let it get a deep brown, crispy sear on as much of the meat as possible.
I used a crockpot to slow cook my pork, but you can also use a dutch oven with a lid in the oven set at 250 degrees. Once the meat is seared on all sides, remove the pan from the heat. Transfer the protein to the crockpot, or if using a dutch oven to a plate.
Remove the pan from the heat and deglaze with your choice of liquid – in my case a shot of whiskey and about 1/3 cup of water. Next add 3-5 generous dashes of liquid smoke to the mixture, stir and pour over the pork in the crockpot before you put the lid on it. If using the dutch oven simply add your pork back to the pan, cover, and place in the oven.
Slow is best so plan a good 6-8 hours for your barbeque to cook in the crockpot or oven. Resist the urge to pop the lid and check too. You want to keep all that smoky moisture captured until you're ready to shred. You'll just need 2 forks to pull apart your meat after it's finished cooking.
Pulled pork can be used so many ways. You can grab tortillas, add the pork, some shredded cabbage and barbeque sauce for a lovely taco option. If you don't have tortillas, it makes a great sandwich too. Mix leftovers with eggs, milk, and cheese to make a crustless quiche. It makes a delightful BBQ/Asian fusion fried rice dish too.
For our dinner, I made a batch of white rice and browned up portobello mushrooms with seared Brussel sprouts. I piled the pork on top and drizzled some Joe's sauce all over. Craving answered!