CMP Support Junior Marksmanship Through Affiliate Discount Purchase Program
U.S.A. –-(AmmoLand.com)- The Civilian Marksmanship Program (CMP) has teamed up with other marksmanship organizations to create an opportunity for Affiliated Clubs and individuals to receive third-party rifle and pistols (many at discounted prices) to help jumpstart programs for schools, junior clubs, teams and camps.
The CMP Affiliate Purchase Program accommodates .177 caliber precision and sporter air rifles and .22 caliber smallbore rifles, along with a selection of air pistols. The products are intended for junior athletes in target training and competition preparation at beginning and intermediate levels.
Equipment now available includes:
.22 Target Rifles
Savage Arms offers .22 rifles at a significant discount:
Savage Mark I-FVT, single shot, in right and left hand for $257.00 each (regular price $480.00)
Savage Mark II-FVT, 5-round magazine, in right and left hand for $257.00 each (regular price $479.00)
(These rifles may be purchased by clubs only, not offered to individuals, but are an excellent deal.)
Additionally, Creedmoor offers the Anschutz 1903 right hand target rifle in .22 for $1595.00, though there is no discount for CMP clubs or individuals.
Air Pistols
Pyramyd Air offers two air pistols:
Alfa Proj Competition PCP Pistol, .177 for $749.99 (regular price $799.99)
Air Venturi V10 Match Air Pistol, .177 for $239.99 (regular price $264.99)
Sporter Air Rifles
Daisy offers three different rifles, one at regular price and two at significant discounts:
Daisy 599 10 meter competition air rifle, $595.00 (no club or individual discount)
Daisy M887 Gold Medalist CO2 air rifle – Club and individual price, $305.00 (regular price $499.99)
Daisy Elite 753W, wood stock, pump air rifle – Club and individual price $257.00 (regular price $449.99)
Daisy Elite 753S, black synthetic stock, pump air rifle – Club and individual price $194.00 (regular price 449.99)
Also, Pyramyd Air offers the Air Arms T200, .177 air rifle, for clubs and individuals for $525.00 (regular price $579.99).
Precision Air Rifles
Pyramyd Air offers three precision rifles, all available to both clubs and individuals at varying discounts.
FEINWERKBAU 500 10-meter air rifle, .177 – Club and individuals price $1275.00 (regular price $1295.95)
Air Arms MPR .177 Air Rifle – Club and individual price $850.00 (regular price $999.49)
Anschutz 9015 Club Rifle – Club and individual price $1895.95 (regular price $2199.99)
UMAREX/Hammerli
Hammerli AR20 Air Rifle – Restricted to club sales, only $840.00 (regular price $969.99)
Delayed payment plans (with the exception of the Savage Mark I-FVT and the Savage Mark II-FVT) are available that allow payments for clubs over a two-year span (not open to individuals). Purchaser must have ordered over $500-worth of items in order to qualify for the delayed payment program.
With the boost from the Affiliate Purchase Program, the CMP hopes to provide suitable equipment for instructors and new marksmen, attract more interest by allowing others the chance to provide loaner guns, as well as assist others in overcoming the financial challenges that arise with starter programs.
Learn more about these rifles and pistols on each of our third party supporter's website. Thank you to all of our sponsors for making it possible for more youth to learn the fundamentals of marksmanship skill and safety.
To place an order or to learn more, visit the CMP website at https://thecmp.org/clubs/cmp-affiliate-rifle-purchase/. You may also contact the CMP Club Sales Department at (419) 635-2141 ext. 753 or email clubrifle@thecmp.org.
---
About the Civilian Marksmanship Program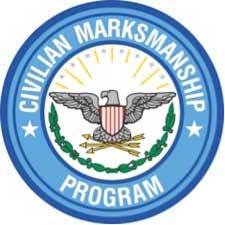 The Civilian Marksmanship Program is a federally chartered 501 (c) (3) non-profit corporation. It is dedicated to firearm safety and marksmanship training and to the promotion of marksmanship competition for citizens of the United States. For more information about the CMP and its programs, log onto www.TheCMP.org.