Canned Venison Recipe
Enjoy canned venison warmed or use it in stews, chili, and other hot dishes.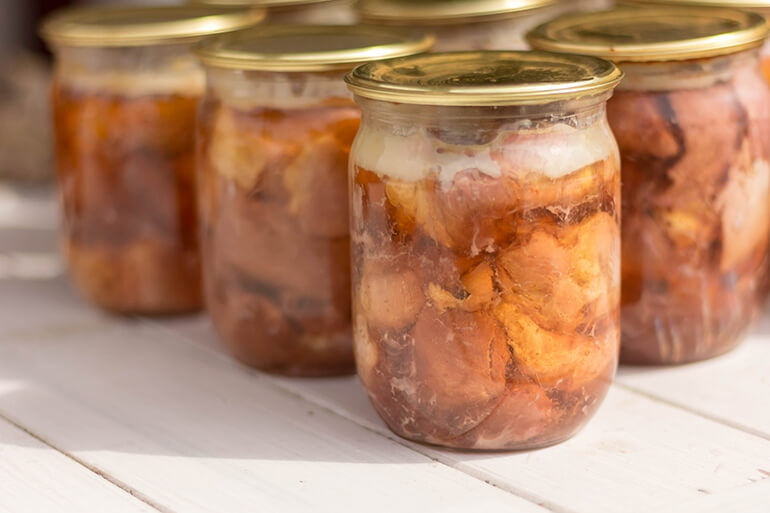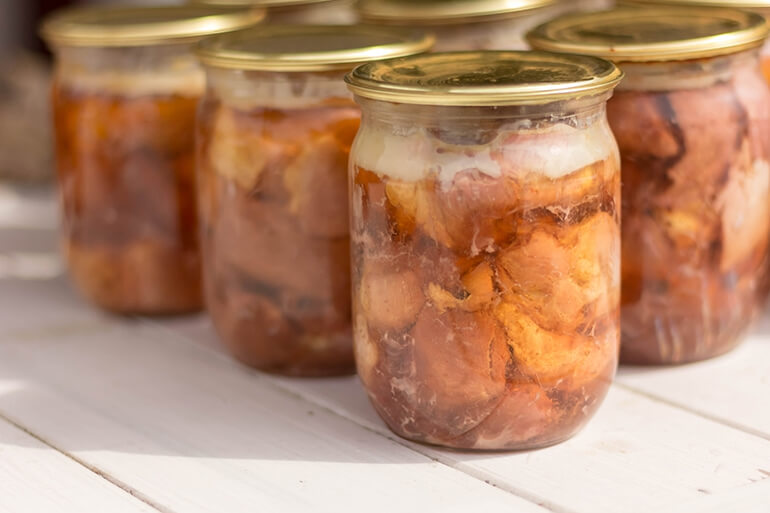 Print RecipeWith canned venison, you can make quick and easy meals on busy weeknights. There are so many ways you can use canned venison, from stews and soups to sandwiches. You can also heat it up and enjoy as-is, serving it with a side of rice, noodles, or vegetables.
One of my favorite ways to enjoy canned venison is this: Open the can and drain it. Add a can of cream of chicken soup and a pack of onion soup mix to the meat; stir. Put the mixture into a baking dish and bake for about 30 minutes. Serve with mashed potatoes or rice. Delicious and easy comfort food!
Yield: 5 to 7 quarts
Ingredients:
10 pounds raw cubed venison
5 to 7 beef bouillon cubes
2 large onions, ringed or cut into strips
Beef suet
Per Quart Jar Add:
1 teaspoon canning salt
1/2 of a beef bouillon cube
Directions:
Now pack each jar with cubed meat and add 7 to 10 pieces of onion per jar (or personal preference). I use a wooden spoon to pack it in tightly. Add a chunk of suet (fat) on top. Remove air bubbles and leave 1 inch headspace; affix the two-part lids.
Process in a presser cooker at 10 pounds for approximately for 1 1/2 hours (quart jars).
For more venison recipes, visit: MissHomemade.com