ALPS OutdoorZ Introduces the Dash Panel Blind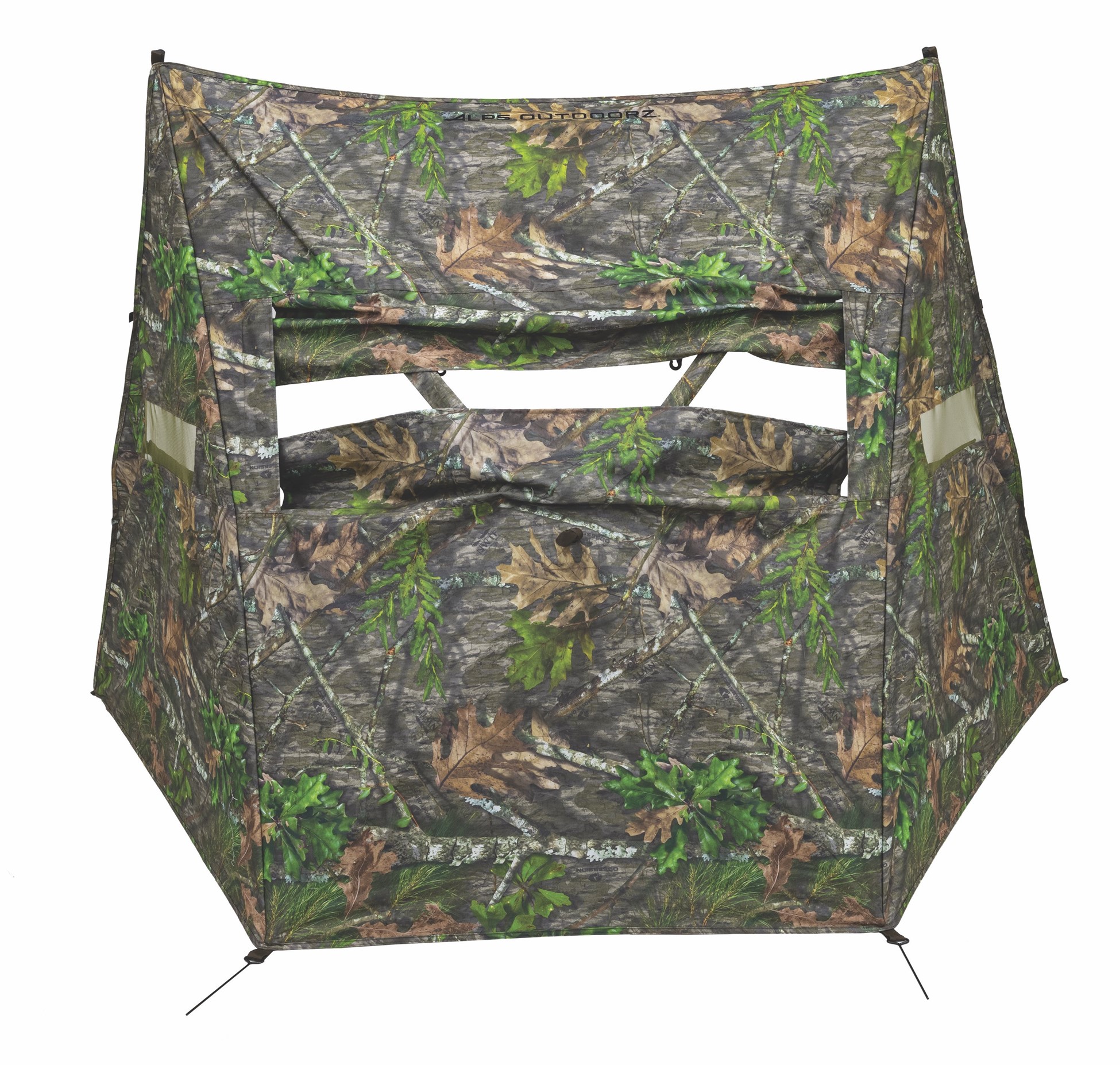 NEW HAVEN, Mo. – ALPS OutdoorZ, premiere manufacturer of extreme-duty hunting packs and gear for outdoor enthusiasts, announces an innovative solution for on-the-move ground hunters called the Dash Panel Blind.
Developed primarily for turkey hunters but equally suitable for a wide variety of hunting applications, the Dash Panel Blind is a hybrid system that combines the key benefits of traditional pop-up blinds with the high-mobility and lightweight of traditional panel blinds.
The Dash Panel Blind's three-panel construction offers a generous three-directions of ground-level concealment for one to two hunters. This free-standing blind utilizes a single-hub design for compact, on-the-move storage, quick deployment, and stability in challenging conditions, making it ideal for "run-and-gun" style hunting or for establishing morning, evening, or all-day ambush points to meet changing game patterns.
To better accommodate the needs of rifle, shotgun, or compound/crossbow shooters, the Dash Panel Blind features a SILENT-TRAC window system across the front panel. Top and bottom window panels allow hunters to independently and silently adjust the window panels to achieve the optimal balance of concealment and shooting function. Mesh windows on each side skirt can also be raised or lowered as needed.
The Dash Panel Blind weighs 5 lbs., 8 oz. with a 54-inch height and adjustable open dimension of 40 to 80 inches. It comes with attached ground stakes, an interior mesh pocket, and is offered in Mossy Oak® Obsession™ camo.
For more information about this and other innovative hunting solutions from ALPS OutdoorZ, visit http://www.alpsoutdoorz.com/.
About ALPS Brands:
Beginning in 1993 with the establishment of ALPS Mountaineering, ALPS Brands is a continuously growing and expanding group of companies dedicated to developing and manufacturing high quality, performance-driven outdoor products. Currently making up the ALPS Brands family of companies are ALPS Mountaineering, ALPS OutdoorZ, Cedar Ridge, Browning Camping and Hunting Blinds. ALPS OutdoorZ—the hunting gear moniker for ALPS Brands—made its mark several years ago by offering packs purposefully designed for remote wilderness hunting. Today, ALPS OutdoorZ products cover everything from day and expedition packs to waterfowl blinds and turkey hunting vests, as well as furniture, gun cases and sleeping bags.  ALPS OutdoorZ items are sold and distributed in the best camping, backpacking and outdoor dealers throughout the entire US and Canada. For more information, please visit www. alpsoutdoorz.com.